Main content starts here, tab to start navigating
Menus
Slide 1 of 7
Slide 2 of 7
Slide 3 of 7
Slide 4 of 7
Slide 5 of 7
Slide 6 of 7
Slide 7 of 7
Available Friday, February 11 - Monday, February 14
$15
Cupids Cocktail

tequila, mezcal, aperol, cream, vanilla, strawberry syrup, lime, muddled strawberry

Lovers Quarrel

vodka, pina, lime, grenadine, Heering cherry liqueur, chocolate bitters

'Till The Last Drop

white rum, banana liqueur, lime, strawberry syrup

Bacon Is Bae

bourbon, maple bacon, orange, Peychaud's

The Perfect Pear

cognac, pear juice, lemon, simple syrup, soda

Heartless

gin, simple syrup, cassis, lemon, egg white, muddled blackberry
Guests will choose one item per course from the menu below.
$110 per person plus tax and 20% gratuity. Includes one glass of champagne per person.
Call for reservations: (813) 251-0022
Soup or Salad
Spinach & Arugula Salad

Asian pears, pickled beets, moody blue cheese, candied pecans, and a creamy poppy vinaigrette

Ciro's Crab Bisque

creme fraiche, microgreens
Appetizer
Wild Mushrooms Risotto

seared oyster, portobello, trumpet mushrooms, parmesan, pea shoots

Charred Octopus

sous vide 8 hours, roasted asparagus and fingerling potato, Castelvetrano olive tapenade, smoked tomato aioli
Entree
Oven Roasted Sous Vide Half Chicken

piccata, lentil rice pilaf, arugula-fattoush salad

Pan-Seared Mahi

creamed kale, duck fat confit fingerlings, red pepper coulis

Surf & Turf

chargrilled filet Oscar, lump crab, béarnaise, roasted asparagus spears, twice baked potato tournade

Chipotle Black Bean Flautas

tossed in a red mole sauce, avocado emulsion, vegan queso fresco, pickled red cabbage, radish, cilantro
Dessert
Dark chocolate tart

honey ganache, Irish whiskey marmalade, sable crust

Vanilla Bean Butter Cake

brûléed cherry compote, pistachio buttercream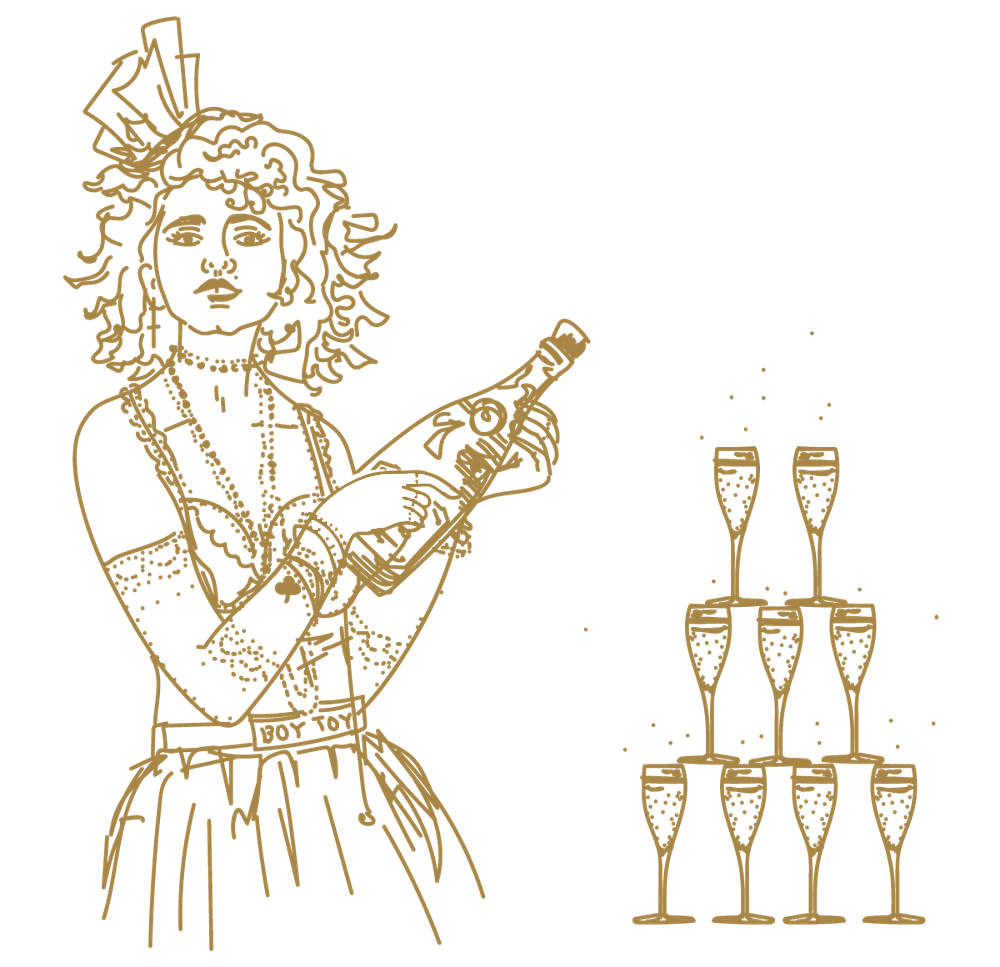 Alluring Elixers
Little Foot

Diplomatico Reserva, Averna, Campari, Lime, Bitters, Spiced Syrup

$16

Just a Thot

Orange infused Milagro Blanco, Giffard lichi-li, Aperol, lemon, agave, Fee Brother's rhubarb bitters, Regan's orange bitters, orange air
Recipe by Jacob Ceciro

$13

Get Lit

Flor De Cana 7 Year, Ilegal Joven Mezcal, Waterloo no. 9 Gin, Foro Amaro, Lemon Cordial, Frangelico, lime, angostura & scrappy's lime bitters, served with a chaser of Tempus Fugit creme de cacao & Coca-Cola

$15

There Will Be Chocolate

Bols Genever-infused made cold brew, Coppertail Night Swim Porter reduction, house-made Irish cream

$14

Fancy AF

Gra'it Grappa, Nurchetto, Rucolino Amaro, Mastiha, lemon, apple syrup, angostura bitters, applewood smoke

$15

Living the Vida Loca

Vida Mezcal, Sorgin, Abricot, Coco Lopez, Lime

$14

Umami Juice

Waterloo Gin, Midori, Clement Mahina coconut, ancho verde, lime cordial, cilantro, bitter truth celery bitters, egg white

$13

Safe Word

Stoli Elit, Curacao, Lime Cordial, Cranberry Bitters, Vanilla, POM Foam

$14
Beer
Coppertail Night Swim

$6

Narragansett 16 oz

$6

Stella Artois

$6

Green Bench Sunshine City IPA

$6
Classic Favorites
Penicillin

Monkey Shoulder, honey ginger, lemon, egg white, Laphroaig spray

$14

Espresso Cocktail

Jameson stout, Borghetti, vanilla, cream

$13

Bees Knees

Waterloo #9 gin, honey, lemon, Scrappy's lavender bitters

$14

Old Cuban

Flor de Caña 7 year, lime, mint, angostura bitters, champagne

$13

Margarita de Casa

Lunazul reposado, cointreau, agave, lime

$13

Negroni Blanc

Benham's Gin, Salers Aperitif, Lillet

$15

Saturn

Waterloo No. 9, Lemon, Passoa, Orgeat, Falernum

$12

El Diablo

Lunazul Reposado, Lime, Thyme, Crème De Cassis, Fever-Tree Ginger Beer

$13

Naked and Famous

Vida Mezcal, Lime, Aperol, Yellow Chartreuse

$14

The Flying V

Duck Fat-Washed Old Forester Bourbon, Yellow Chartreuse, Apricot, Rosemary Smoke, Lemon

$15

Southside Royal

Waterloo No. 9 Gin, Cucumber, Lime, Mint, Champagne

$14

Amelia

Reyka Vodka, St.Germain, Blackberry, Lemon, Mint

$14
Wines by The Glass
Stonecap Chardonnay

Columbia Valley, Washington

$10

Stonecap Cabernet Sauvignon

Columbia Valley, Washington

$10

Le Contesse Prosecco

DOC, Italy

$10

Charles De Fere Cuvee Jean-Louis

Champagne, France

$10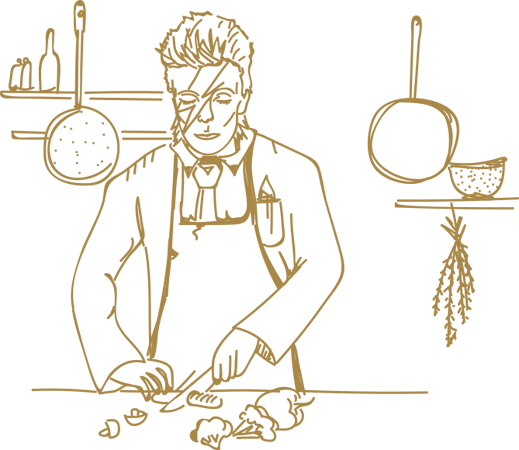 Starters
Saltwater Oysters

Oysters served raw on the half shell with cocktail sauce and mignonette

$19

Cheese Plate

Assorted specialty cheeses, berry jam, fruit, candied pecans

$21

Smoked Fish Dip

House-smoked whitefish, remoulade, assorted pickles, house mustard, sesame lavash

$13

Duck Fat Fries

Hand-cut fries crisped in duck fat, truffle oil, gruyere, chives, mornay fondue

$11

Truffle Popcorn

Popcorn tossed with truffle oil, salt and fresh cracked pepper

$10

Pretzel Monkey Bread Fondue

House-made rosemary brioche, sliced green apple, gruyere, mornay fondue

$15

Carpaccio

Thinly sliced pasture-raised beef, mustard aioli, crispy capers, beet pickled egg, shaved parmesan, arugula, roasted red pepper, shallot, crostini

$16
Salads
Caprese

Baby heirloom tomato, seasonal fruit, house-stretched mozzarella, arugula, basil, balsamic vinaigrette

$12

Kale Caesar

Kale, arugula, parmesan, anchovy, cured egg, garlic-herb croutons

$11
Sides
Sauteed Kale

Kale, shallot, white wine, butter, fines herbes

$6

Asparagus

Grilled, beurre blanc sauce

$8
Large Plates
Oscar's Crab Cakes

Beurre blanc sauce, charred asparagus, blistered tomato, preserved lemon

$21

Sea Scallop

pan-seared scallop, bacon, risotto, lump crab, peas, pea shoots

$34

Pocket Burgers Trio

Served with duck fat fries

$18

The Ciro's Mac

American cheese, 1000 island, pickled onion

Shroom Swiss

roasted oyster mushroom, gruyere, veal demi, duck fat mayo

Black & Blue

blackened beef, gorgonzola, grilled onion jam, garlic aioli

Steak Frites

Mediterranean rubbed NY strip, veal bone demi-glace, tahini yogurt sauce, pickled red onion, truffle fries

$36

Vegan Flautas

Chipotle black bean flautas tossed in red mole sauce, avocado puree, pickled red cabbage, vegan queso fresco, radish, cilantro

$19

Chicken and Waffles

Buttermilk sous vide chicken, waffles, strawberry honey butter, watermelon sorbet, maple syrup

$19
Desserts
Ciro's Creme Brûlée

Seasonal creme brulee custard, lightly caramelized

$10

Bourbon Chocolate Cake

Chocolate devil's cake, whipped ganache, Old Forester caramel, berry, Chantilly cream

$11

Milk and Cookies

Homemade chocolate chip cookies served warm with spiked milk

$15
Happy Hour is Monday - Friday, 5pm - 7pm.
$8 Cocktails
Daquiri Natural

sugar, lime, rum

$8

French 75

sugar, lemon, gin, sparkling white wine

$8

Rickey

sugar, lime, vodka or gin, seltzer

$8

Old Fashioned

demerara, orange & angostura bitters, bourbon

$8

M.F.S

angostura bitters, grenadine, lime, reposado

$8

Gin Daisy

peychaud's, egg white, lemon, gin, seltzer

$8
Food
Burger Trio

$10

Duck Fries

$4

Black Truffle Popcorn

$3

Raw Oysters

$2 each

$2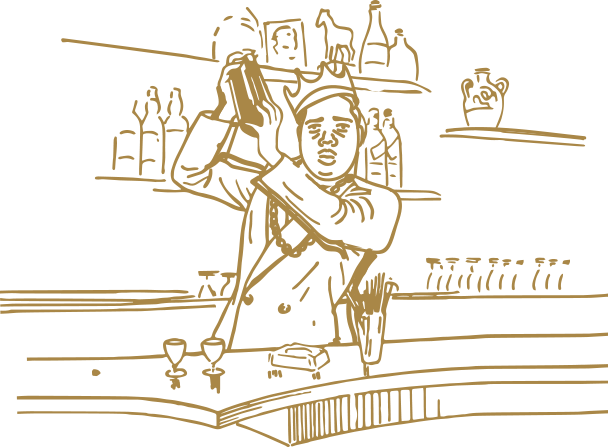 Reds
Belle Glos Clark & Telephone

Santa Maria Valley, CA | Pinot Noir

$113

Ogier Châteauneuf-du-Pape

Reine Jeanne-Rhone, France | Grenache, Syrah, Mourvedre, Cinsault

$94

Château de Beaucastel Châteauneuf-du-Pape

Rhône, France | Grenache, Mourvedre, Syrah, Counoise, Cinsault

$187

Quintessa

Napa Valley, CA | Cabernet Sauvignon, Merlot, Cabernet Franc, Petit Verdot, Carmenere

$332

Machete by Orin Swift

Petite Syrah, Sirah, Grenache

$97

La Poderina Brunello di Montalcino, DOCG

Toscana, Italy | Sangiovese

$123

Bella Union by Nickel & Nickel + Far Niente

Napa Valley, CA | Cabernet Sauvignon

$143

Bodega Colome, Altura Maxima

Salta, Argentina | Malbec

$228

Beaulieu Vineyard Georges de Latour PR

Napa Valley, CA | Cabernet Sauvignon

$357
Whites & Rosés
Saget La Perriere Sancerre

Loire Valley, France | Sauvignon Blanc

$71

Louis Latour Pouilly Fuisse

Burgundy, France | Chardonnay

$68

Frank's Family

Carneros, CA | Chardonnay

$97

Château Minuty, Côtes de Provence Rose et Or

Provence, France | Grenache, Tibouren

$118
Champagne
Perrier Jouët Grand Brut

Champagne, France | Pinot Noir, Chardonnay

$149

Louis Roederer Brut Rose

Champagne, France | Pinot Noir, Chardonnay

$168

Voirin Jumel Blanc de Blancs Premier Cru Brut

Champagne, France | Chardonnay

$97

Henriot (375mL)

Champagne, France | Chardonnay, Pinot Noir

$54